Full-Service...

Meeting and Event Management.
Our business is focused solely on all aspects of meeting and event management, including site selection, contract negotiation and management, program development and planning, database and attendee management, financial and budget management, and on-site services. We plan meetings from 10 to 5,000 attendees throughout the United States, Mexico, and the Caribbean.
I can't tell you how pleased I am with your service and management of our sales meeting. You and all of the Core Group. You are professional in every way, attentive to detail far beyond my expectations. Especially, I want you to know I appreciate how you responded with grace to my demands and odd requests. I look forward to working with you on our meeting next year as we expand our venue and attendees. Ken Rhoades, Director of Marketing, BMC

---
Planners...

Just see for yourself.
The Core Group was founded in 2003 when three partners decided to venture out on their own, creating a team with over 50 years of combined experience. Though we experience annual growth, our goal is to remain a small, flexible and responsive company, allowing us the resources to focus on each individual program while exceeding our clients' expectations. In fact, we like to envision ourselves as an extension of your staff!
Thank your for the outstanding convention. You did a really good job handling all the logistics of the travel, the facility, the food, etc. The entire event came off very well. I appreciate your work. Please pass my regards and thanks on to your team. Ted Fowler, CEO, Golden Corral Corp.

---
We Handle All Sizes...

Events big and small.
We offer all-encompassing management needs for the entire meeting, from initial conception to execution to billing, or only the elements and services your event requires. We are here to meet your needs and become an integral part of your event, no matter how large or small.
I wanted to personally thank you for all you did for our Board of Directors meeting. You really outdid yourself! Thank you for going the extra mile for us. You are truly appreciated! Van Eure, Angus Barn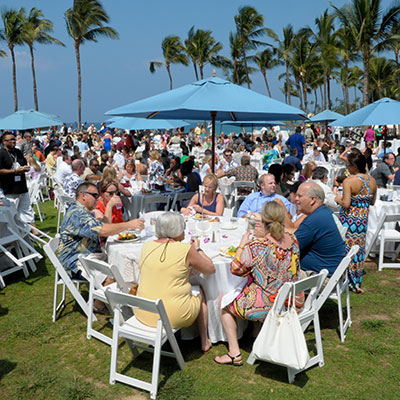 ---
Let's start the planning!